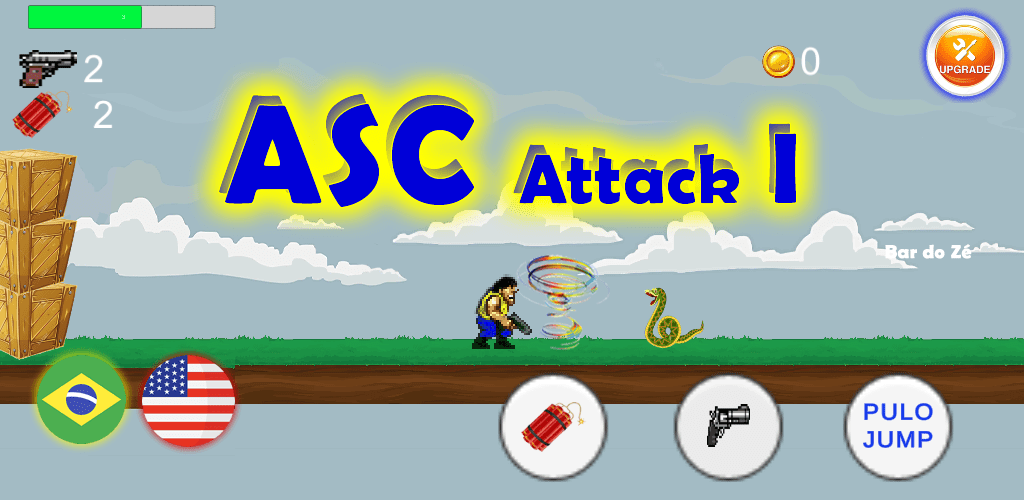 Get to know the newest game created by portal10: ASC Attack I .
ASC Attack I is a fun and exciting nostalgic 2D game where you have to fend off various enemies in an epic journey.
You will face powerful masters and villains with weapons, bombs and all your skill.
Defeat enemies, earn coins and upgrade your weapon, health and more!
Download right now and get to know this fun Free Game!
Changelog / Updates:
First version: 06/05/2021;
1st review on Google Play Store on 06/06/2021
Available on Itch.io and Update: 06/09/2021;
Phase 2 addition: 06/11/2021;
Free Download Options:
LANGUAGES / LANGUAGES:
Portuguese – BR (Native)
English (Beta)
NOTE: ASC Attack I is a 2D game for phones with the Android operating system.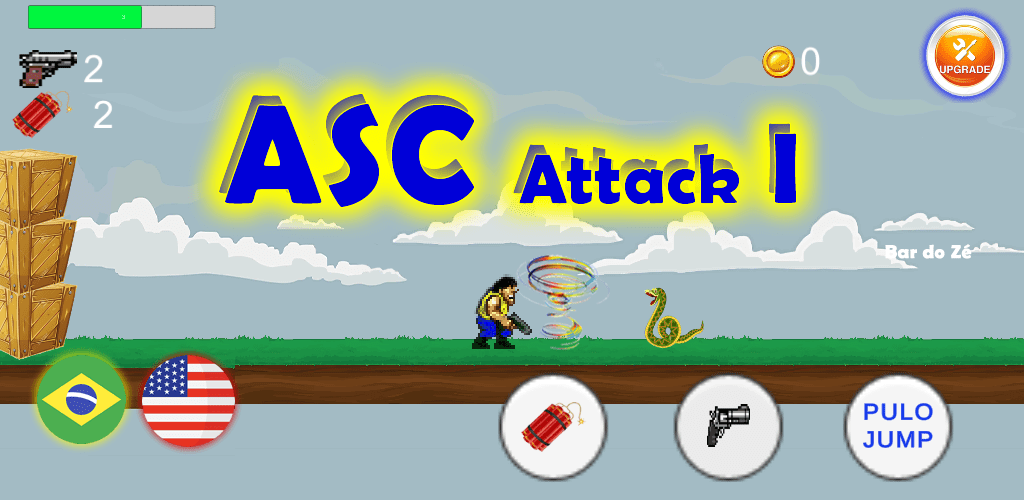 2D ASC Attack I Game – Free
CONCLUSÃO:
O jogo ASC Attack I é bem divertido e empolgante. Vale a pena baixar.
Pontos positivos:
É divertido
É grátis
Pontos negativos:
Ainda tem poucas fases